Don Zeolla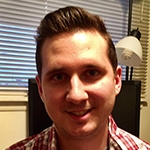 When did you graduate from MSU? What career/higher education are you currently pursuing?
I graduated from MSU in 2014 with the first ever graduating class of Neuroscience majors! Currently, I am pursuing an MD degree at Wayne State University School of Medicine. I am most strongly considering a career in Neurology or Ophthalmology, and I plan to teach in some capacity. I also happen to be a coordinator for the neurology interest group here at Wayne State!
How did you choose your current career path?
Entering MSU, I had no idea what career I wanted to pursue. I had jumped around from mathematics to pre-law to seemingly everything in between. After taking one neuroscience course, I fell in love with it. I was fascinated how neuroscience interprets and explains the vast range of human emotions and behaviors. I remember learning about the neurological explanation of motivation, reward, and addiction for the first time. It was one of the most fascinating topics that I had ever learned. From that point on, I knew I wanted to be involved in neuroscience, but I then had to decide what I wanted to do with that passion.
I knew that I wanted to work in a science-oriented field, interact with others, solve problems, and teach, but that still left many career possibilities. It was not until after I talked to a few physicians and worked in a hospital setting that I realized it most closely aligned with the things that were important to me. I love how applicable neuroscience is to medicine, not only from the "hard science" perspective, but also from how it shapes the patient-doctor interaction and influences a patient's response to disease or treatment.
What steps did you take as an undergrad and/or graduate student to get to where you are?
It was extremely important for me to talk to others who had recently gone through the process of applying to medical school. There are many little bits of advice that I would have never thought of myself that tremendously helped me in preparing and applying. I constantly felt behind or that there was a piece of the puzzle that I was missing, so I often needed reassurance that I was doing everything I could at that time. For those applying to graduate or professional schools, do not be afraid to ask your counselor for the email addresses of a few students that would not mind giving advice. If you do not personally know someone, MSU has many pre-graduate and pre-professional organizations that you can join. If they do not already do so, suggest that they recruit students who were recently accepted to school or began your career of choice and bring them in for a meeting!
My counselor was also very important in keeping me on track. I would not have taken some of my favorite classes at MSU without the advice of my counselor.
I got involved in activities relevant to both neuroscience and medicine to ensure myself as early as possible that my expectations of the two were accurate with reality.
Lastly, it was very important to get to know my professors. By doing this, I was able to get meaningful letters of recommendation, which are of much greater usefulness to a school than generic letters. Asking a few questions after class and occasionally coming in for office hours can go a long way. Plus, the neuroscience instructors are all pretty awesome!
Did you take a gap year between graduation and your career?
I did not take a gap year. I had originally planned on doing so, but then MSU began offering the Neuroscience degree. Because I had already taken the majority of the Neuroscience requirements through a Human Biology major, I was able to complete the remaining Neuroscience courses in one year. I also had the opportunity to teach, do research, and continue volunteer commitments that I had began previously, which all contributed to my decision to not take a gap year.
However, this is my personal story. Everyone will tell you something different. Gap years are becoming increasingly common, and much of the success that many experience in graduate or medical school is attributable to being refreshed and having the break from school.
When considering a gap year, think about what you will do with that time. Have a plan for the time to do something meaningful to you. Do you want to travel? Have you been wanting to begin or continue a hobby that you have not had much time for? Are there exercise goals you have been unable to achieve because of the demands of school? These things are all important, and if you have the opportunity, spend the time doing them.
What was your favorite academic and extracurricular activity when you were an undergraduate at MSU?
My favorite academic and extracurricular activities were one and the same! Throughout college, I developed a passion for teaching. I was fortunate to have an extraordinary number of opportunities to help teach many different types of classes, ranging from communication to neuroscience. I had so much fun teaching that it never seemed like a job. It was not uncommon for me to spend more time teaching than being in class on any given week!
Also, when I was an assistant for a biology lab with Dr. Elzinga from Lyman Briggs, we traveled to the University of Michigan Biological Station in Cheboygan County. It is an astoundingly beautiful place. To this day, I still talk to others about it and show them pictures from my phone whenever somebody brings up MSU. It was the most engaging, yet relaxing weekend that I can remember!
For my favorite neuroscience-related academic activities, two courses I suggest all neuroscience students take are NEU 420: Neurobiology of Disease with Dr. Robison, and PHM 431: Drug Abuse with Dr. Galligan!
What are some ways to build an outstanding resume as a neuroscience student?
Focus on leadership, not number of activities. Get involved in a few roles where you can make a significant impact on your group. It is more beneficial, from both the personal standpoint and from the perspective of professional and graduate schools, that you were deeply involved as a leader in a few positions, rather than spreading yourself thin and being barely involved with many different things. Stay involved in these roles as long as you can.
Another piece of advice on how to build a resume is to actually make one! Many students do not begin thinking about this until they begin to apply to schools. If you do not already have one, begin working on a resume, or preferably a CV, now. You will thank yourself when it comes to applications and you already have a running list of all of your activities in front of you. You will be surprised how much you forget in a few short years! I kept an "official" CV that I would send to schools, and one additional copy of the same document, but added my personal feelings about each experience in a different color. This served as my foundation as I wrote applications and essays for medical school, as I could then reflect on how each experience impacted me, even if it was months or years after the experience itself.
Get involved in other activities outside of science! Find something that you are passionate about and strive to stay involved in it throughout your years at MSU. It is important to both yourself and to your career that you are an actual person behind the schoolwork.
Keep this in mind – the amazing things you are doing right now at MSU are setting you up to answer the "What makes you unique?" question in that future job application or interview. There is no other place like MSU that allows you to introduce yourself to the world in such a significant way. Take advantage of this opportunity in every way that you can!
Why is getting into research lab important in undergraduate years?
Working in a research lab helps you acquire many skills that are important to succeeding in graduate and professional school. Through research, I learned how to better budget my time, how to work as a member of a team in an academic setting, and how to be accountable to others. Your results challenge you to think about your experimental process and ask yourself what went right and wrong. With every research endeavor or patient experience that you will have in the future, you must constantly critique your own successes and failures along every step of the process to improve your skill. Doing this in a research setting as an undergraduate puts you a step ahead in preparing for this in your future career.
Working in a research lab as an undergraduate also allows you to witness the scientific process firsthand. Every new frontier in science and medicine is based on an idea that arose from research. Understanding the research process allows you to understand how the advances come about, why discovering a new drug for X disease is taking so long, or why certain research results are controversial. It allows you to adopt your own perspective on the greatest challenges facing the scientific community. As a medical student, I cannot emphasize how much my undergraduate research experiences at MSU have already done for me. I am able to critically read scientific articles and determine if new research is applicable to my potential patient population and if I should adopt the idea being suggested by the research.
My advice about applying for research positions: You want to open as many doors as possible for yourself, so I suggest emailing or talking to as many professors as possible. However, you want to get the most out of your experience and portray yourself as an interested and dependable person to your PI, so do your research beforehand! Do not send the same generic email to bunch of different professors saying "Hi. I want research experience. Please accept me into your lab. I will do anything. Cookies can be involved." No. Find some topics that you genuinely find interesting, then find those whose research applies to that field. Learn about your potential PI before emailing him/her. Discover what his/her research goals and interests are. Learn about progress made recently. Include some of these things in an email to the PI, explaining why you are interested in working in the lab and what you can contribute. Make sure he/she understands where you are coming from and what your goals are in working in his/her lab. What do you want to get out of it? A presentation at UURAF? Money? A presentation at a national event? A letter of recommendation to professional school? If you put in the time to express honest interest in the lab, a professor that may not have an opening may still be impressed and suggest you to a professor researching a related topic. I truly do not think professors find it annoying when undergraduate students email them about research experience if the email is sincere and not an obviously generic email sent to multiple researchers. Remember, the worst that can happen is being told no!
Any words of wisdom for current Neuroscience undergraduates?
Be genuinely interested and passionate about what you are doing. If you are currently in a class where you are just going through the motions, I challenge you to look for ways in which it applies to your life. Get involved in meaningful projects. Expand your horizons and involve yourself in different things. Lastly, never be afraid to ask for help. There are many willing to help and to listen.
Go green!!!
Undergraduate Director
Laura Symonds, PhD
symonds@msu.edu
Academic Advisor
Kanchan Pavangadkar, PhD
kanchan@msu.edu
Undergraduate Secretary
Barbara Bird
birdb@msu.edu
Connect with the Undergrad Major!
Facebook icon