Emily Steffke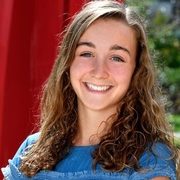 Emily Steffke, from Beal City, Michigan, is a junior majoring in neuroscience and English. She is a College of Natural Science Deans Research Scholar and a member of the Honors College.
What does your research focus on?
My research focuses on the interaction between brain hemispheres during bimanual movements and the way manipulating what we do with one hand affects how we move the other
What is the societal impact of your research?
Better understanding of the brain and hand movement interplay has the potential to allow us to develop better rehabilitation therapies for stroke and other motor-deficient patients or to design technology, such as aircraft cockpit controls, more intuitively.
How has your undergraduate experience been impacted by this research opportunity?
Out of high school, I had no experience in the laboratory setting. Getting involved in research has opened my eyes to previously unthinkable career opportunities, and been tangibly involved in science has fueled in me a true passion for understanding the way our world works.
What is something you never expected at MSU?
I never expected that a campus of 50,000 students, I would run into so many familiar faces every day; and whenever I pass someone I know, they greet me with a genuine smile and enthusiastic "Hello!".
What are your career aspirations?
I now aspire to pursue an M.D./Ph.D. and a career as a physician-researcher — perhaps in neuro-oncology.
Undergraduate Director
Laura Symonds, PhD
symonds@msu.edu
Academic Advisor
Kanchan Pavangadkar, PhD
kanchan@msu.edu
Undergraduate Secretary
Barbara Bird
birdb@msu.edu
Connect with the Undergrad Major!
Facebook icon