S. Marc Breedlove, PhD
Categories: Teaching Faculty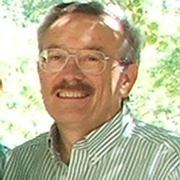 Barnett Rosenberg Professor of Neuroscience
Professor, Psychology, Zoology
Ph.D. 1982, University of California, Los Angeles
240 Giltner Hall
517-355-1749
breedsm@msu.edu
Courses
NEU 310 Psychology and Biology of Human Sexuality (Spring of even years)
Sexual behavior from biological, psychological and neuroscience perspectives. Sexual differentiation of the body. Role of hormones in development and reproduction in humans and other animals. Human sexual orientation. Fertility and contraception. Sexual disorders. Sexually transmitted diseases.
NEU 416 Development of the Nervous System Across the Lifespan (Fall of every year)
Development of neurons and their connections, with a focus on the roles of both genetics and behavioral experience in shaping the mammalian nervous system.