Online Graduate Certificates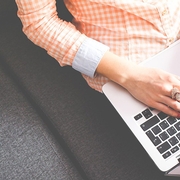 The Neuroscience Program will be offering two new, 12-credit, fully online, graduate certificate programs. The programs are designed to meet the needs of the working professional. See how our programs can help advance your career!
Medical Neuroscience
The Graduate Certificate in Medical Neuroscience provides post-baccalaureate credentials and career development for students seeking to improve their academic profile or employment qualifications. The program is aimed at students interested in applying to graduate or professional school or individuals working in the pharmaceutical or medical device industries. This certificate is designed to meet the needs of both working professionals and full-time students, and is available online only. This certificate provides graduate credits on a Michigan State University transcript.
Applications for Fall Semester admission due May 1
Applications for Spring Semester admission due Oct 1
Neuroscience and the Law
The start of the Neuroscience and the Law Graduate Certificate program has been postponed. We apologize for any inconvenience.
The Graduate Certificate in Neuroscience and the Law will provide individuals working in a law-related field with the scientific knowledge necessary to effectively, accurately, and ethically use neuroscientific evidence in a professional setting. Neuroscience and the Law is aimed at individuals practicing in fields such as law, criminal justice, or social work but can be applied to other fields as well. This certificate is designed to meet the needs of both working professionals and full-time students and is available online only. This certificate provides graduate credits on a Michigan State University transcript
Program Director
Casey Henley
mcgove14@msu.edu
Academic Program Coordinator
Eleri Thomas
thom1625@msu.edu
Giltner Hall
293 Farm Lane Room 108
East Lansing, MI
48824-1101
Phone: (517) 353-8947
Fax: (517) 432-2744
Stay Connected
Facebook icon Twitter icon LinkedIn icon